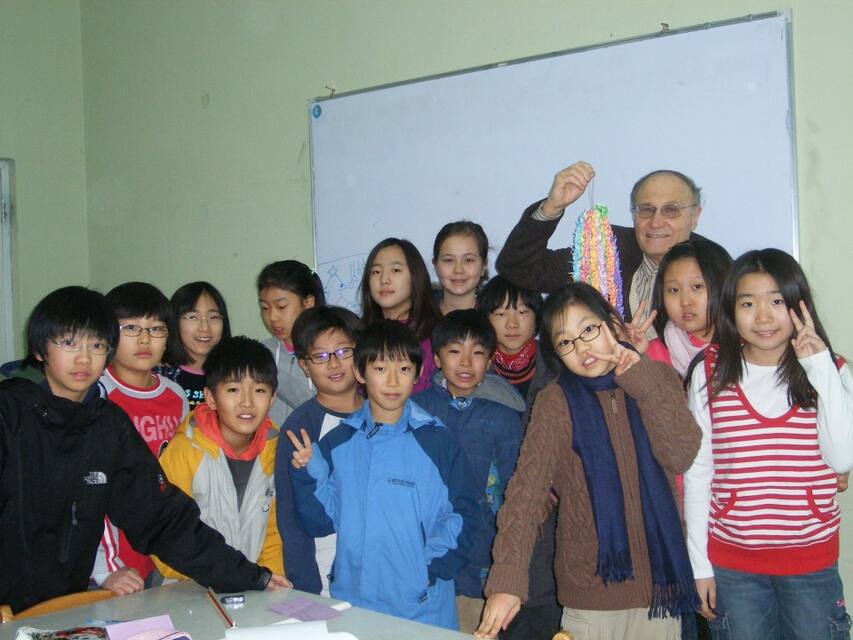 Lee Nichols Scholarship Fund
Fundraiser by Dayoung
This fundraiser supports Yanbian International Academy (연변국제학교)
About This Fundraiser
The Yanbian International Academy (YIA) is an international private Christian school for K-12 students. Founded in 1992 by President Chin Kyung Kim of Yanbian University of Science and Technology (YUST), it remains closely tied with the university as over 50% of YIA students are children of YUST faculty. YUST faculty members are volunteers who freely offer their time and services on the field, and their children are in need of financial support for their education. The Lee Nichols Scholarship Fund aims to lighten the faculty's load of financing their children's education and invest in the children's future. The scholarship is named in honor of Lee Nichols, who served as YIA headmaster for twelve years (2000-2012) with selfless devotion. Mr. Nichols is now retired and resides in South Carolina. Please partner with us as we raise support to serve the families who are serving at YUST.

Yanbian International Academy (YIA) was an international Christian private school for K-12 students. YIA provided American curriculum to the children of YUST faculty members. The school was well known for its dedicated and professional teachers. They brought with them a myriad of experiences, all attributing to how learning took place in and out of the classroom. The students of YIA were greatly impacted by the combination of small class sizes and loving teachers.
YIA is closed at this time due to YUST's pending transition into a private Chinese university. While no funds are currently being raised for this institution, YPF is grateful to all the supporters who helped advance YIA's mission throughout its remarkable history.